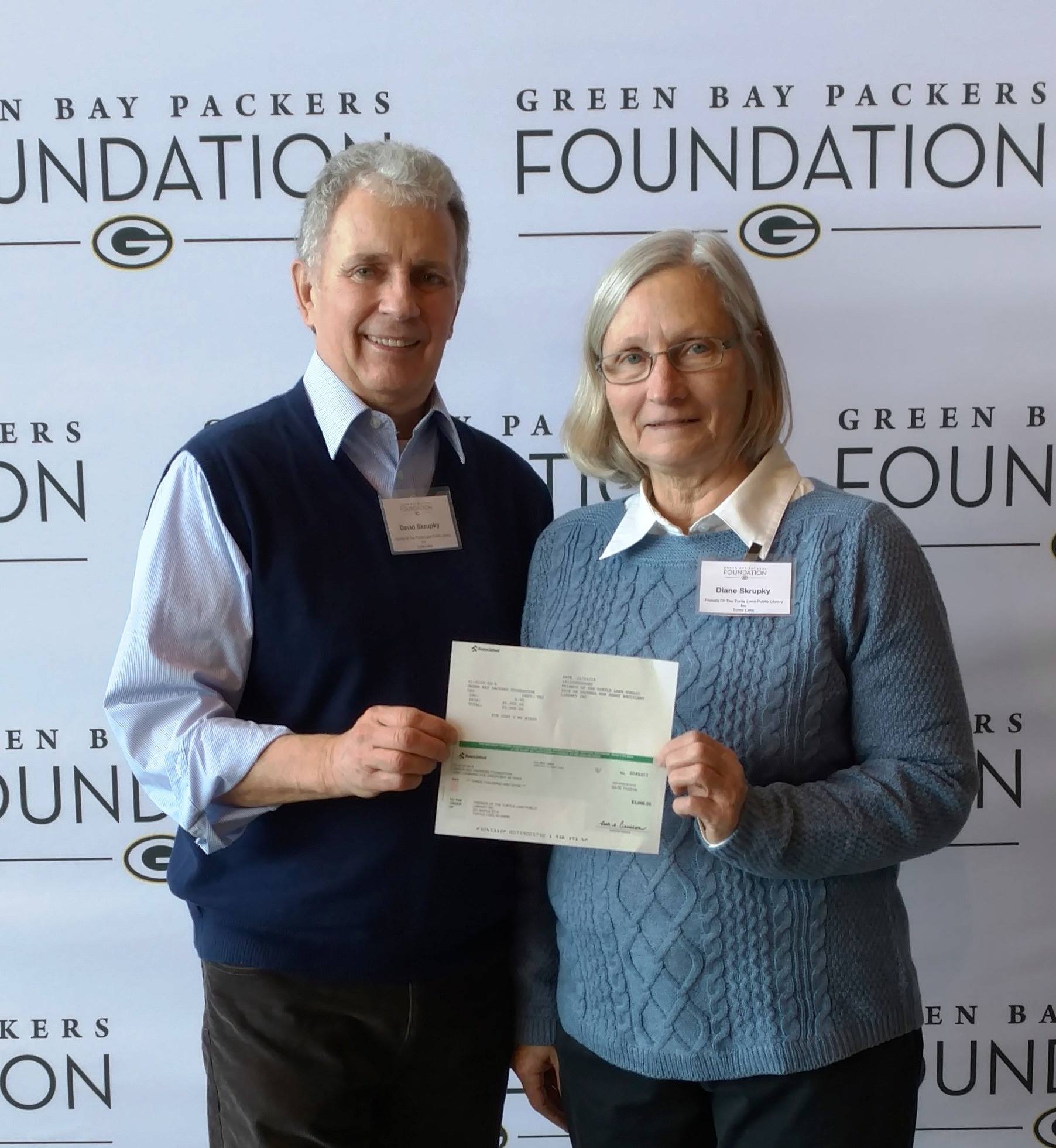 The Turtle Lake Public Library is now home to bigger, better non-fiction book collections thanks to the efforts of the Friends of the Turtle Lake Public Library and the Green Bay Packers Foundation. The Green Bay Packers Foundation grant paperwork was written and submitted by Diane Skrupky of the Friends of the Turtle Lake Public Library, and she and Dave Skrupky traveled to Green Bay to receive the award in December.  This grant was one of 230 grants given to civic and charitable organizations as part of the Green Bay Packers Give Back, a community outreach initiative that seeks to reach all areas of Wisconsin communities.
The grant received by the Friends of the Turtle Lake Public Library is designated specifically to build up the public library's non-fiction collections. The Young Adult non-fiction collection, in particular, has been very small and dated for some time, but the Juvenile and General (adult) non-fiction were also in need of an overhaul.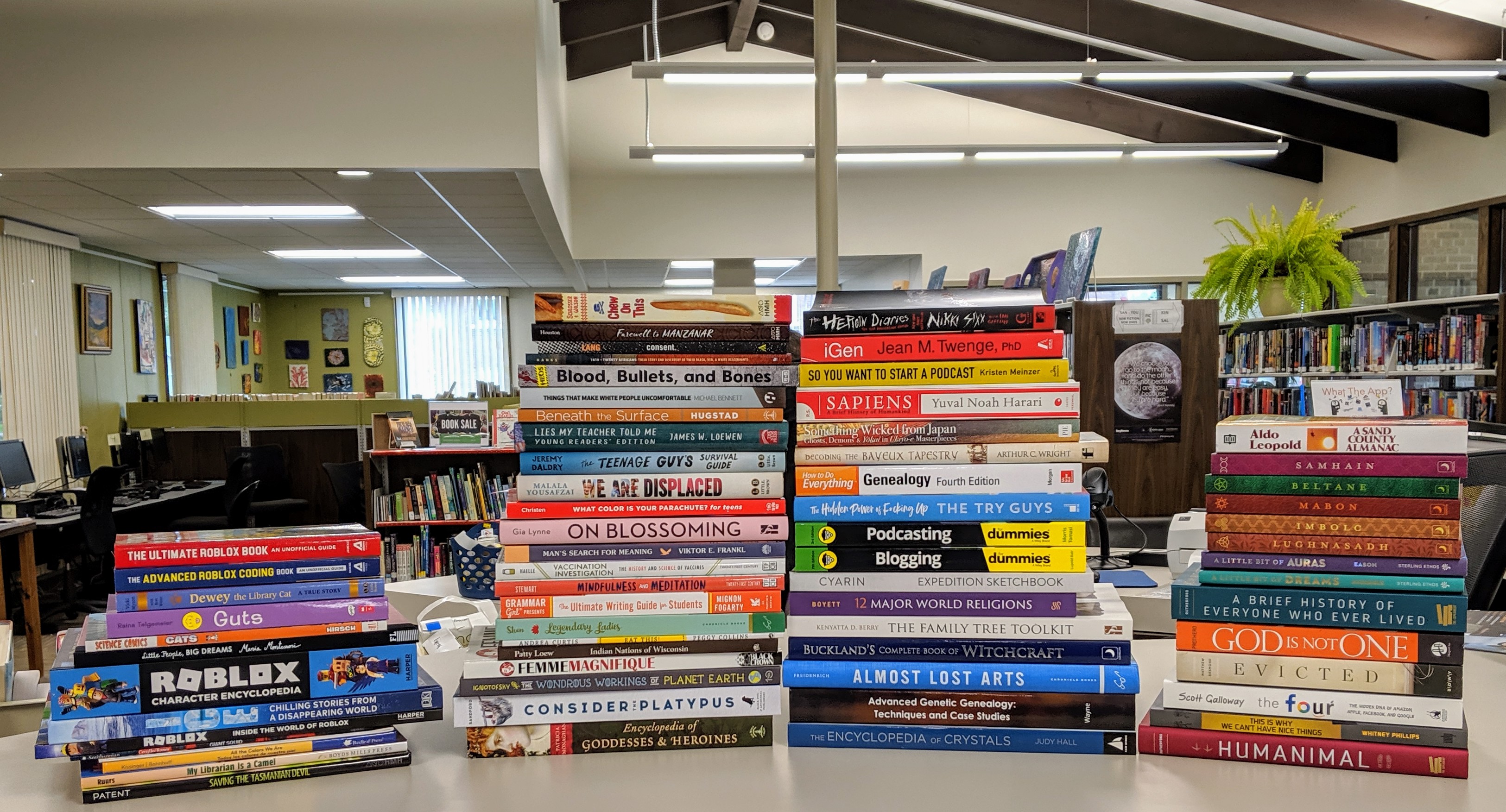 The library staff has been hard at work ensuring that the absolute most is made of this generous contribution from the Friends, and the first shipment of new non-fiction has now arrived! There are a wide variety of titles, from the popular Guts by Raina Telgemeier to Podcasting for Dummies by Tee Morris to the classic A Sand County Almanac by Aldo Leopold. Subject matter covered varies from arctic wildlife to Roblox to genealogy. All of these books are carefully selected to fill gaps in our collections and to ensure that our non-fiction books are and continue to be high quality, relevant, and important to library patrons.
These books are currently in the process of being cataloged and will soon be available to check out. Plus, this is just the tip of the iceberg! This was the first of three orders for non-fiction that will be placed over the next three years with the grant, which will help extend the lifetime of the collection going forward. Keep an eye on the Turtle Lake Public Library Facebook Page to find out when these titles will be available to check out. If you would like to thank the Friends in person, or if you are interested in becoming a member of this amazing group of dedicated library enthusiasts, stop by their annual meeting and information session on Tuesday, October 15th at 6:00 PM at the Turtle Lake Public Library. Learn more about what the Friends do for and with the library, enjoy chatting with some awesome people, and even enjoy some awesome pumpkin bars!