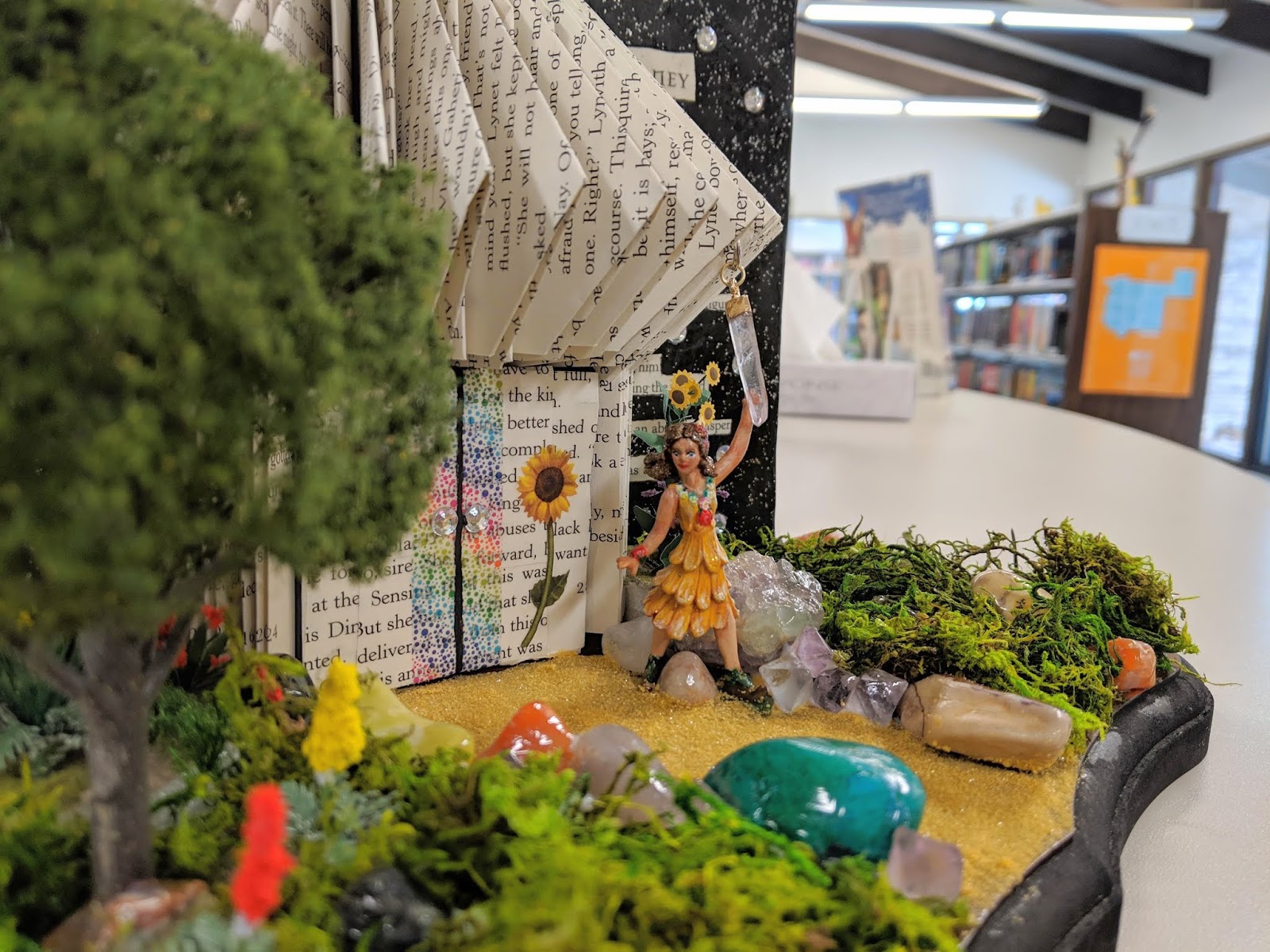 The melting snow has revealed something magical at the Turtle Lake Public Library – we have library fairies! Sunflower, the library fairy who loves books about flowers, has stepped out to say hello. She loves the sunflowers she's named after, but she also collects many other beautiful flowers to decorate her home.
Sunflower's home is a recycled book from the library discard bin, lovingly re-purposed as a folded fairy house and black-out poetry combination! Her house and yard have been richly decorated with acrylic paint, Mod-Podge, glitter glue, sand, preserved moss, local river stones, genuine fluorite crystals, and much more! Stop in to see her and visit her one-of-a-kind home.
Now that Sunflower's home is well-situated at the Turtle Lake Public Library, it probably won't be long before more fairies start appearing. Stay tuned!