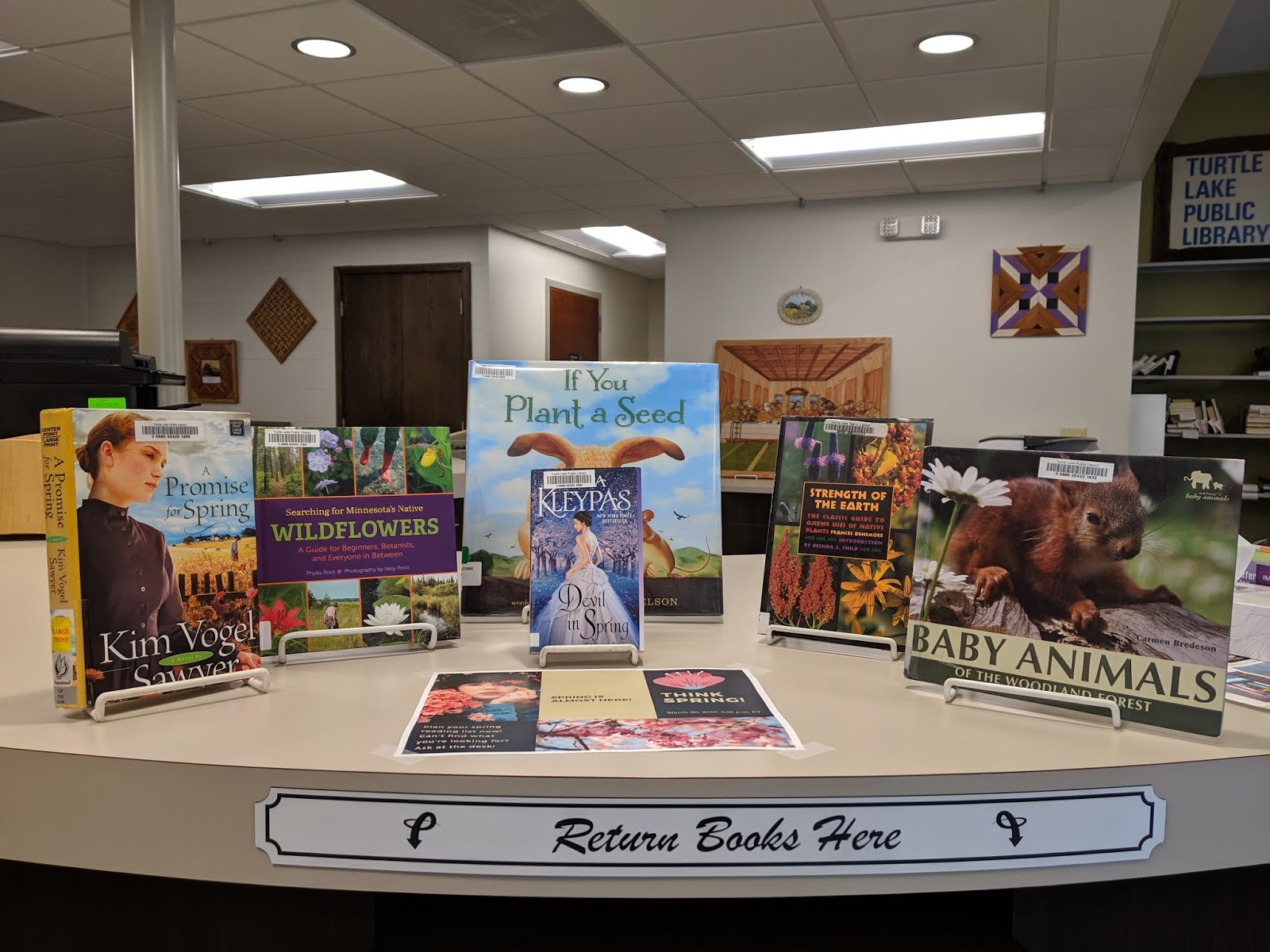 The sun is out, the snow is melting, and cool morning breezes give way to warm afternoons – spring is here! This is a great time to change up your reading routine and try something new.
Stop by the Turtle Lake Public Library to check out our display of spring-themed books for all reading levels and interest types! If you don't see something you love right on the display, feel free to ask at the front desk, and we can match you up with a great new book for your spring reading list.
Also, don't forget your Turtle Lake Public Library card allows you to search for books on MORE and have the books sent right to the library front desk for pick up – this gives you access to books across the entire MORE library system right at your local library!
We hope to see you soon!